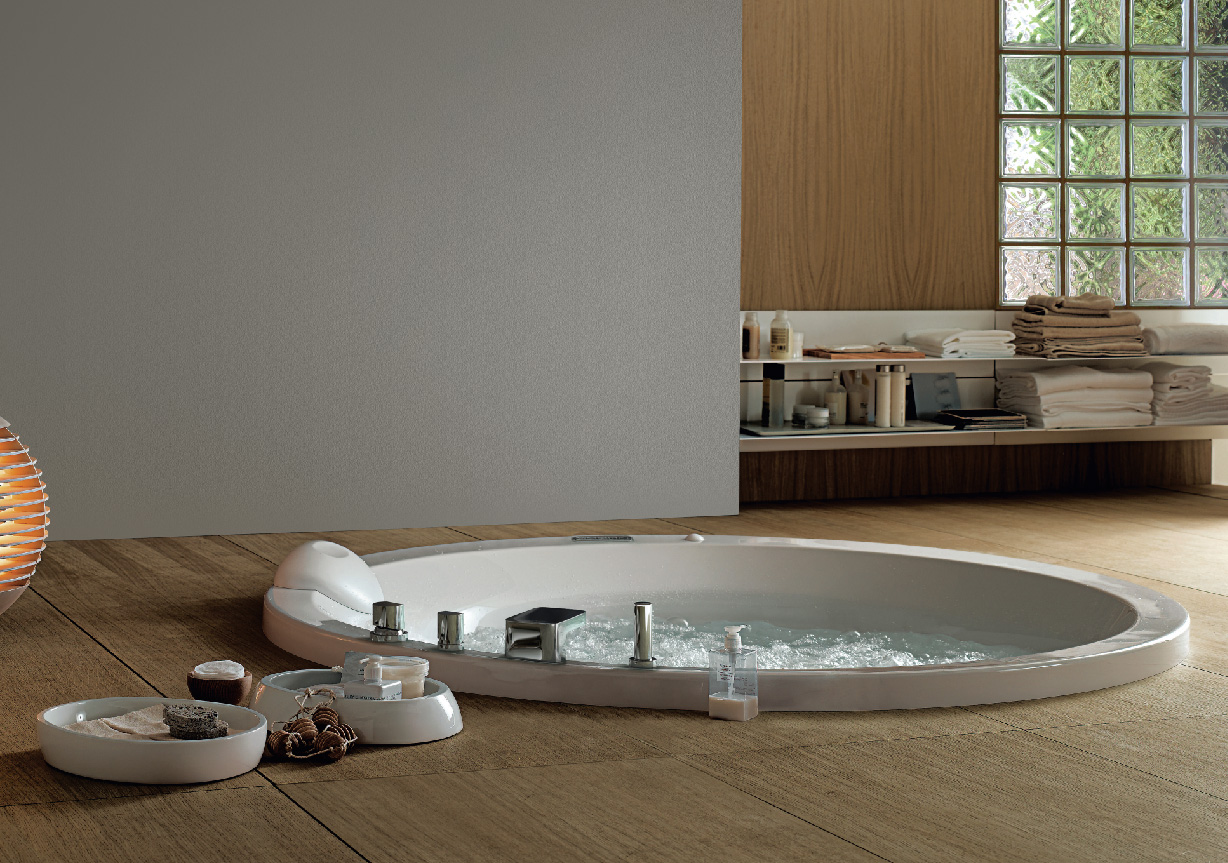 A bathtub with whirlpool is a real luxurywhich more and more people can afford. Until recently, this additional function was associated with a significantly higher price for the bathtub. Today, you can already find a whirlpool bathtub at a reasonable price that also has an effective and unusual style. These bathtubs have different shapes, they are either classically rectangular or designed as practical corner bathtubs, asymmetrical or symmetrical or even in a modern round shape. The whirlpool system has different functions or programmes. Often they are just basic options, in other cases again a complex system that can be perfectly adapted to our individual needs.
Bathtub with whirlpool perfect for your bathroom
Similar to a classic bathtub, you also have to make sure that a whirlpool bath is perfectly adapted to the size of the room. Whirlpool bathtubs are available in smaller and larger variants, free-standing or as a pre-wall or corner variant. There are models that can be clad, e.g. with tiles, in this way you can adapt them even better to the style of the interior. Make sure you know how the whirlpool system for bathtub is operated and where its massage jets are located. They can either be distributed on the walls and the floor of the bathtub or only on the floor.
A bathtub with whirlpool is recommended especially for those who expect more from their bathroom than just functionality and convenient use for morning and evening toileting and grooming. With its help, the private bathroom can be transformed into a SPA that supports our well-being, health and good condition. A massage can improve blood circulation and thus our blood pressure. It has a beneficial effect on the digestive system and supports intestinal work. It also deepens the breath and thus improves respiratory functions. It also works well with tense muscles or with particularly high levels of stress and insomnia.
See also pre-wall bathtubs and freestanding bathtubs.