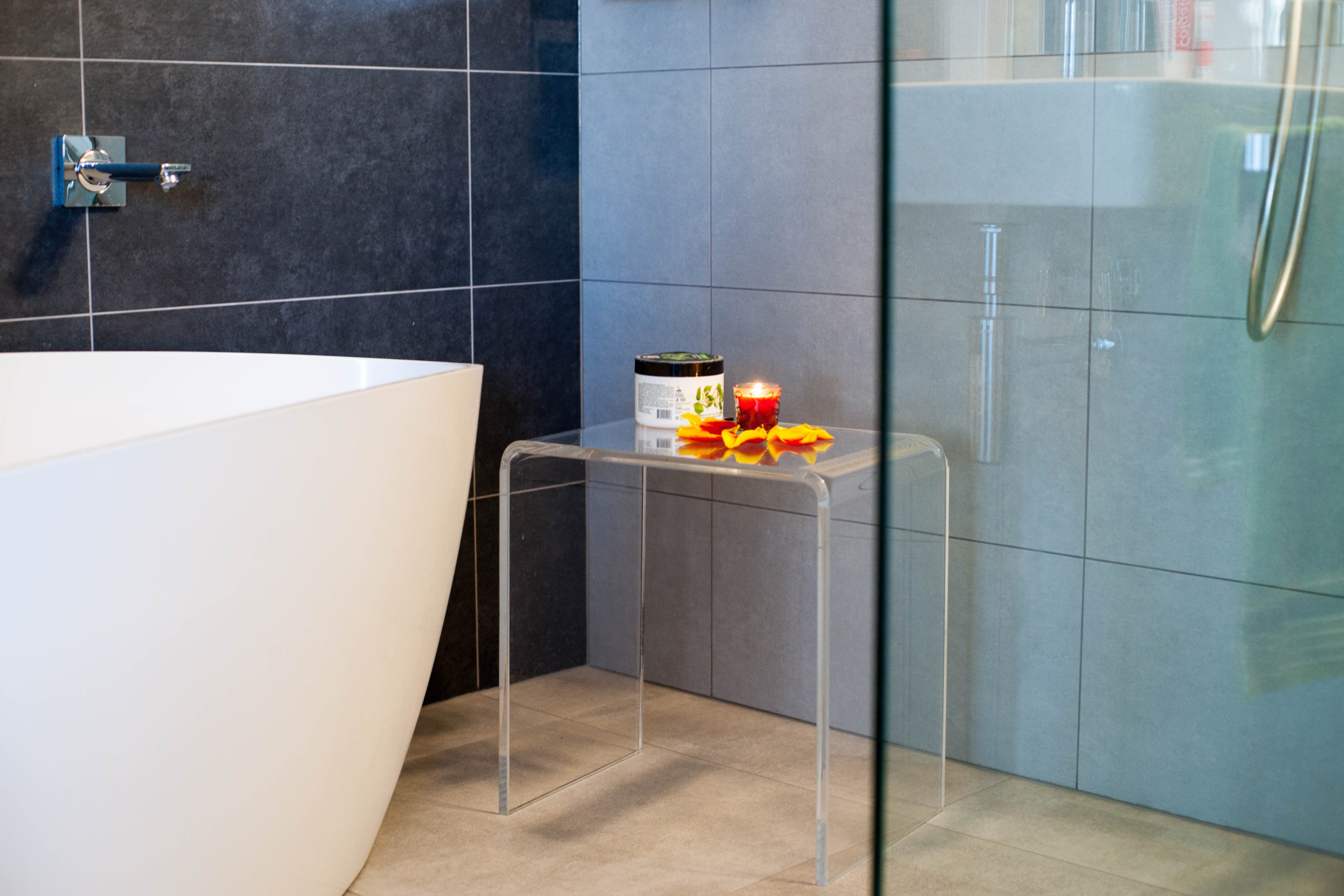 What kind of bathroom equipment should I choose?
Bathroom furnishings is a term that defines a variety of things that make up all bathroom needs. Exclusive bathroom accessories are one of the many elements of bathroom furnishings that are just as important as bathtubs or taps. Let's add that the design of the bathroom equipment should be at a really high level if we want to maintain the high elegance in the Rover and increase the comfort. What elements should be chosen for the bathroom to fit into the category of exclusive bathroom furnishings? Think of a table or a stool. Its material is important here. Acrylic gives you the opportunity to create unique furniture, buildings and sculptures outside and inside the house. This is a noble and extremely beautiful material. Due to its aesthetic values, it is conquering the world of interior designers and architects - it is worth buying acrylic bathroom tables.
Acrylic multifunctional stool
Today, we can put together bathroom furnishings online without leaving the house, which is certainly a convenient option. The acrylic stool has small dimensions. Its resistance is really high, so it will be an integral part of the bathroom décor. Its advantage is its versatility - its transparency makes it fit into most bathrooms and gives each of them a unique atmosphere. High gloss is certainly associated with prestige in this case. There is good news for environmentalists in this case, because the table is recyclable.
See also bathtub handles and bathtub siphons.